ID Cards are now being issued on Wednesdays from 3PM to 5PM, Fridays from 9AM to 11AM, and Saturdays from 9AM to 12PM in TRENTON and on Tuesdays from 4PM to 7PM in PRINCETON, by appointment only.
To schedule an appointment, please call (609) 688-0881 or email IDCards@laldef.org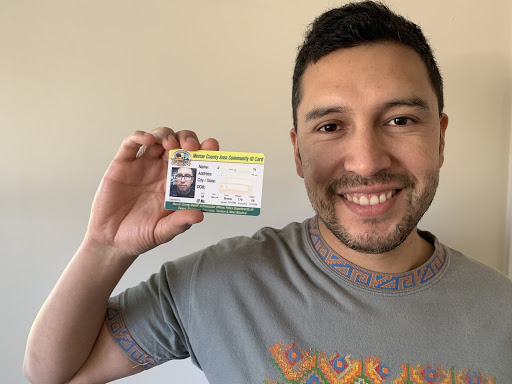 YES, this card recognizes you as a Mercer County Area resident. It is useful to you when you have to verify your identification and place of residence, or in case of emergency.
The Mercer County Area Community ID Card is accepted by:
Police officers from the following municipalities:

City of Trenton
Ewing
Plainsboro
Princeton, and
West Windsor

Mercer County Sheriff officers
Municipal offices and courts
Emergency personnel (fire, ambulance, hospital ER)
Most clinics or doctor's offices
Municipal and County Parks and swimming pools
Public libraries
Public schools
Private Social Services and Charitable organizations
Banks, pharmacies, and stores
Valid in Mercer County.