FUTURO Students Present LALDEF's First Poetry Slam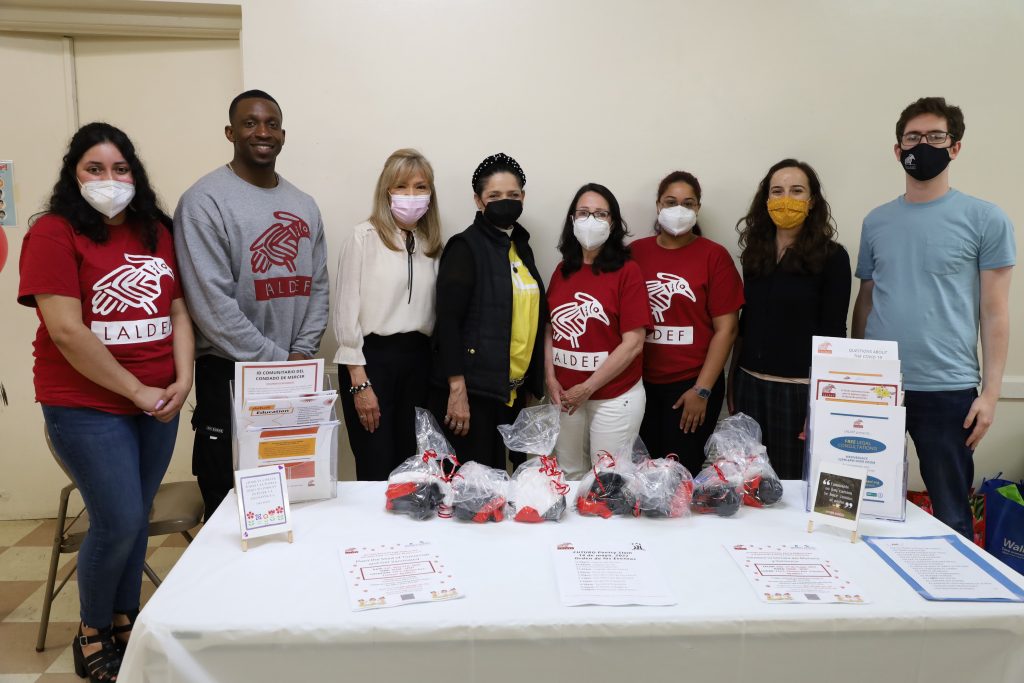 LALDEF staff ready to greet our FUTURO student-poets and their families
May 14, 2022: LALDEF's FUTURO program hosted its very first poetry slam, which featured original student poetry about the COVID-19 pandemic. 13 FUTURO students presented poems at Westminster Presbyterian Church to an audience of family members and friends. Many students discussed the effects of isolation, loss of family, and changes in their lives after the outbreak.
FUTURO is LALDEF's youth mentoring program for first and second-generation immigrant high school students. Through this program, students receive academic support, SAT preparation, college application guidance, mentoring, social support, and community service opportunities. In coordinating the poetry slam, FUTURO collaborated with LALDEF's Community Health Workers, who disseminate quality, bilingual information about health and facilitate access to COVID-19 vaccinations in our community. Since March 2021, LALDEF has facilitated approximately 600 COVID-19 vaccinations at LALDEF's headquarters in Trenton.
LALDEF Community Health Worker Kadeem Neill coordinated the FUTURO poetry slam. Mr. Neill reflected, "It started as a struggle because [we were] struck by a wave of COVID… making everything entirely virtual for just about the entire month. During that time, the FUTURO students and i focused on strengthening presentation skills by reciting speeches or poems to one another via Zoom."
Students said they not only learned about the construction of poetry, but also how to strengthen their public speaking skills and confidence. Mr. Neill shared that he was impressed with the students' progress and with the overall event turnout. Additionally, the event gave students space to reflect on the impact COVID-19 had on their lives and motivate friends and family to take the necessary steps to protect themselves as well as those around them.
LALDEF's poetry slam was made possible thanks to funding from the Central Jersey Family Health Consortium. LALDEF hopes to make this event an annual occurrence.