LALDEF Volunteer Ed Fenwick Receives New Jersey State Governor's Jefferson Award
September 12, 2021: Out of hundreds of nominations, Latin American Legal Defense and Education (LALDEF) volunteer Ed Fenwick has been selected as the one individual identified to receive a Medal for the 2021 New Jersey State Governor's Jefferson Awards, in recognition of his outstanding volunteer work at LALDEF and Solidaridad Central New Jersey.
Fenwick works alongside LALDEF staff to cover DACA applications, work permit renewals, SIJS (Special Immigrant Juvenile Status), citizenship applications, and more. LALDEF's immigration legal services are dedicated to ensuring that recent immigrants to Greater Mercer County know their rights, have access to protective services, and can successfully navigate the legal systems that lead to permanent status in the United States. As a Board of Immigration Appeals Accredited Representative, Ed is able to accompany clients to naturalization interviews.
"For years, Ed has worked tirelessly in service of LALDEF's mission to promote the rights of immigrants in Mercer County," remarked LALDEF's Executive Director, Cecy Jiménez-Weeast. "His dedication to our clients is truly inspiring."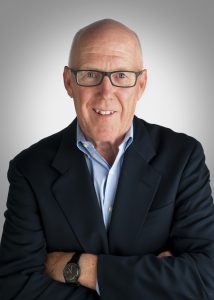 "Ed has more passion for the work that he does than anyone I know," said LALDEF Legal Services Coordinator Shelly Peskin. "He is always trying to better the legal department so we can be the most efficient team possible."
"Immigrants bring a diversity of thought and awareness that refreshes and renews our American spirit," Fenwick reflected. "It is my honor to work with this community."
The award ceremony was held on September 12, 2021 at 12:30 PM at Grounds for Sculpture in Hamilton, NJ.