LALDEF Announces New Era of Board Leadership
June 29, 2021: LALDEF announced on Tuesday the addition of three new Trustees, along with the election of new Officers to lead its Board.
Pete Taft takes the helm at LALDEF as Board Chairman. Taft is best known as the co-founder and CEO of Taft Communications who led it into a thriving award-winning marketing and public relations company. He shaped his worldview working for Ford Foundation-funded criminal justice journals, writing for The New York Times, pursuing graduate studies in journalism and later in theology, and serving as communications director for the New Jersey Department of Labor. Pete is committed to the community and has served as member of numerous nonprofit boards, deputy mayor of East Amwell Township, and elder at the Witherspoon Presbyterian Church. He joined the LALDEF Board of Trustees in 2019.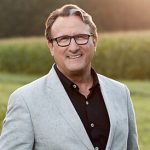 He is partnered with Sasa Olessi Montaño, who was elected Board President, and is a community leader and activist, currently serving as CEO of Meals on Wheels of Mercer County. She is a past President of the Trenton School Board and adjunct professor at Rider University. Sasa has held various leadership positions within the Mercer County and Trenton City governments. She is the founder of Latinas Unidas, a program that supports immigrant families. Sasa joined the LALDEF Board of Trustees in 2020.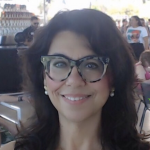 Sasa Olessi Montaño, President
Taft takes on Chairman responsibilities from long-serving Patricia Fernández-Kelly, who led the organization for the last 13 years. A sociology professor at Princeton University, Fernandez-Kelly "…brought to the Board a wealth of expertise, along with deep experience with and connections to the immigrant community of Mercer County." Fernández-Kelly will stay active as a member of  LALDEF's Board as a Trustees as well as continue to provide guidance for her signature initiative, FUTURO Familia, which provides a forum for parents and caretakers of students in LALDEF's high impact youth mentoring program. Participants and their parents or guardians discuss concerns, misunderstandings, and expectations, which allows families to better understand the college application process while enabling students to focus on their continuing education. "Although Patricia has stepped down as Chair, she will continue to provide guidance, wisdom, and her superb diplomatic skills to LALDEF," Taft added.
LALDEF also welcomes four new Board members in 2021: Jason Scott Camilo, Esq., Dr. Rachael Evans, Valeria Posso-González, and Richard Sperry—along with Miguel Centeno and Alberto Vourvoulias, who joined LALDEF's Board in 2020.
Jason Scott Camilo, Esq. was born to a mother and father whose parents fled communist Cuba. As such, he was raised with deep appreciation for American democracy and the role of immigrants in shaping this country. Since joining the bar and entering private practice in 2004, Jason has represented thousands of clients from over fifty countries, primarily from Central and South America. He has advocated for clients in well over thirty states, and is fluent in English and Spanish. He is a member of the New Jersey American Immigration Lawyers Association (NJ AILA), currently serving as vice-president. Throughout his career, he has regularly provided pro bono representation and services with LALDEF, the American Civil Liberties Union (ACLU), Kids in Need of Defense (KIND), Volunteer Lawyers for Justice (VLJ), and others. "I look forward to [continuing to] work together to help our neighbors. My work with LALDEF so far has proven fruitful, and I appreciate the opportunity to do more."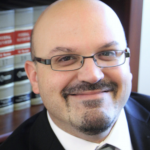 Dr. Rachael Evans took on the position of Chief Medical Officer at Henry J. Austin Health Center in 2017 and since 2012 has provided direct care in the Women's Health, General Medicine and Pediatric Departments at the health center. She has strong interests in women's health and addiction medicine and spearheaded Henry J. Austin's Medication-Assisted Treatment program, one of only a few in New Jersey that offer treatment for opioid dependencies in the setting of primary care. Bilingual in Spanish and English, Dr. Evans is passionate about decreasing financial, linguistic and cultural barriers to healthcare. "I'm thrilled to have the opportunity to serve on the LALDEF Board of Trustees!"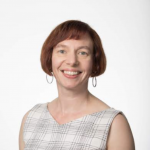 Originally from Colombia, Valeria Posso-Gonzalez is a long-time community leader in Mercer County. During high school, she was part of the second cohort of LALDEF's FUTURO Mentoring Program. Valeria then attended Rider University, becoming the first U.S. college graduate in her family. She currently serves as Marketing Director at her family's advertising business, as well as Youth Organizer at the Latino Action Network Foundation of NJ. "It is an honor to be a part of this amazing organization that I have known for such a long time."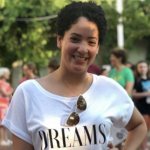 Richard Sperry is an experienced healthcare leader who recently joined EverythingALS, a non-profit organization that drives change in ALS treatment and care. He previously served as Chief of Staff for the head of Novo Nordisk's North American Operations. He currently sits on the Board of Directors of Hope Loves Company. Richard lived and worked in Spain for several years and possesses strong Spanish-language skills.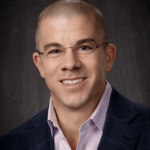 Pete Taft, the Board's new Chair, remarked, "LALDEF is thrilled to welcome to our Board of Trustees these eminent community leaders, who bring profound experience and cultural sensitivity, as well as drive to further LALDEF's mission."
"The last 13 years have been an amazing adventure, as I have watched LALDEF grow from a small grass-roots agency to a thriving nonprofit with a dedicated Board, professionalized staff, and the ability to serve more people each year," said former Board Chair Patricia Fernández-Kelly. "The new slate of Board officers—along with our newly elected Trustees—are sure to take LALDEF to even new heights."