LALDEF Announces New Executive Director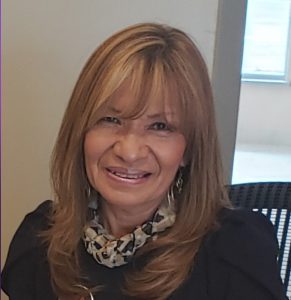 April 12, 2021: LALDEF is pleased to announce that Cecilia Jiménez-Weeast is taking the helm at LALDEF as its permanent Executive Director. Lorraine Goodman, previously LALDEF's Interim Executive Director, will stay on as Associate Director in charge of Development and Communications.
"I am happy to report that we have identified an ideally suited person to fill the post of permanent Executive Director at LALDEF," says Patricia Fernández-Kelly, chair of the Board of Trustees at LALDEF. "Cecilia Jiménez-Weeast—known as Cecy—is the former director of Latinas Unidas at the YWCA and comes to us with more than 25 years of experience. She is well connected to our Latino/a community, speaks Spanish fluently, and has a stellar trajectory in management, accounting, and public relations. We are excited to have her join our LALDEF community."
"I am thrilled to join the dedicated team of LALDEF to continue their commitment to providing vital services to the immigrant community of Mercer County," says Jiménez-Weeast.
"As Interim Executive Director, Lorraine has made invaluable contributions. As we welcome our new ED, we also celebrate Lorraine," Fernández-Kelly says. "We believe that a collaboration between our extraordinary staff members, Cecy, and Lorraine will take LALDEF to a new and even more effective level in the service of our immigrant and Latino/a community."
"It is my honor to work with LALDEF, and Cecy brings such value and deep knowledge of the community we serve," Goodman remarks. "I am excited to work with her for the betterment of the community."