LALDEF Announces New Supervising Attorney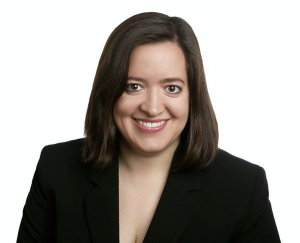 December 16, 2020: LALDEF announced that Aleks Gontaryuk has stepped down as Supervising Attorney and passed the torch to Carolina Curbelo, Esq.
Ms. Curbelo joined LALDEF earlier this month as Supervising Attorney. Fluent in Spanish, Curbelo brings to LALDEF years of experience in immigration law along with a background in civil law litigation. Curbelo has advised and represented clients on a wide range of family, business, and humanitarian immigration matters, including family-based petitions, business immigration, U visas, applications for permanent residence, consular processing, and asylum before U.S. Citizenship and Immigration Services. A graduate of Rutgers University, Ms. Curbelo received her JD from Vermont Law School.
"In this time of crisis, LALDEF's work providing legal representation to the immigrant community in Mercer County is more important than ever," says Curbelo. "I am honored to join the team."
"I would like to thank Rev. David McAlpin for his generous donation, which will allow us to defend the legal rights of a greater number of immigrants in Mercer County," says Patricia Fernandez-Kelly, chair of the Board of Trustees at LALDEF. "Carolina has long been on our list of preferred attorneys. We are so lucky that she has agreed to join us on a more permanent basis."
"The last six years with LALDEF have been an invaluable experience," Gontaryuk remarks. "The help the LALDEF legal team provides for the community is truly touching and it has been very fulfilling to be part of that team for all of these years," she adds.